A Day in LA is an work in progress interactive narrative experience designed to be a short satire on typical LA culture. The site enables users to explore common places found in Los Angeles and interact with different aspects of it. This project is the result of a ten week collaboration among passionate designers, developers, and storytellers. 
​​​​​​​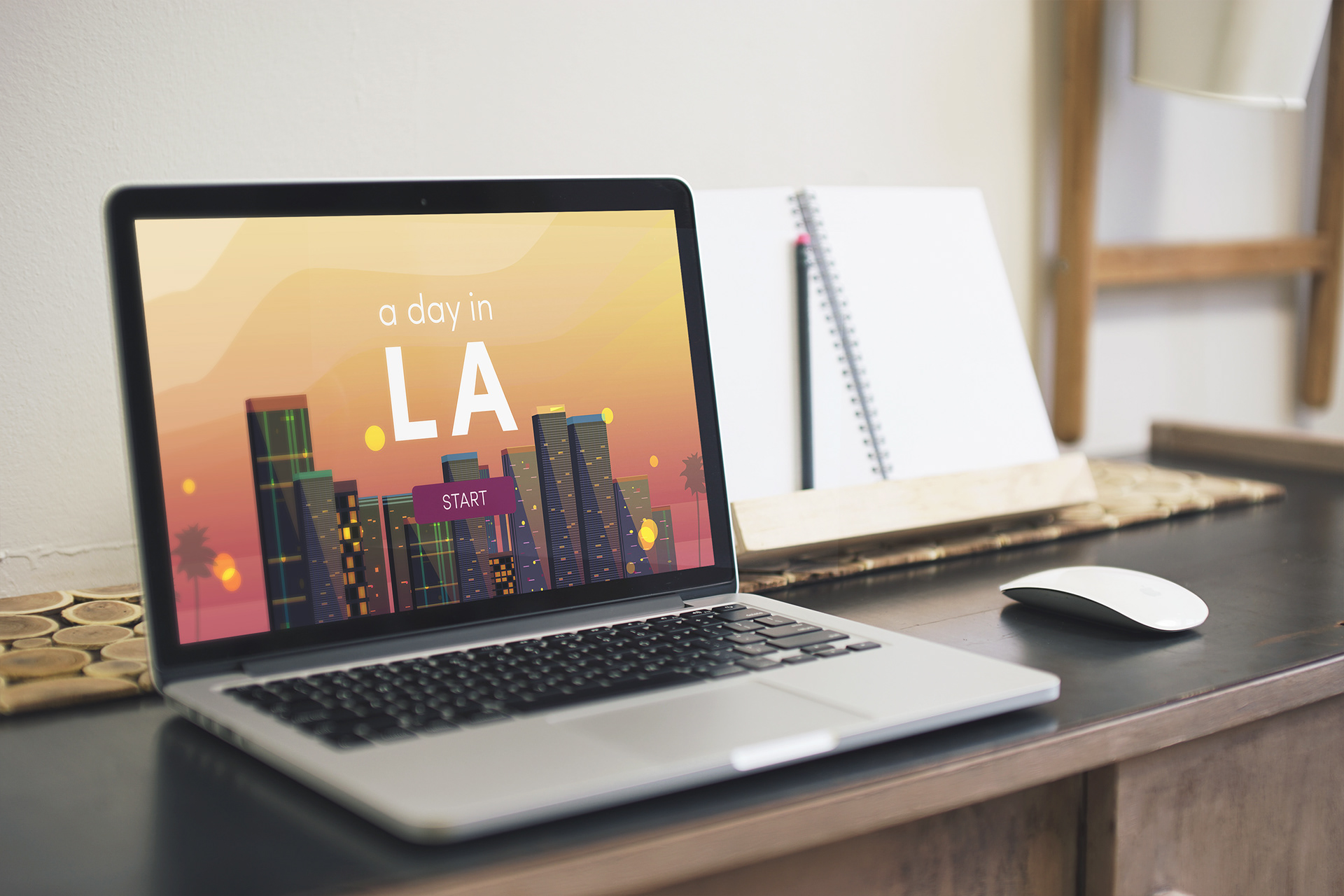 As one of the lead designers in this project, I helped oversee the design style and color of the experience as well as offered insight to the storyline itself. The design team worked closely with the storyboard team to visually communicate the detailed descriptions of each scene using Adobe Illustrator. The development team then used SVGs to integrate them into an interactive experience using Snap.svg.  
​​​​​​​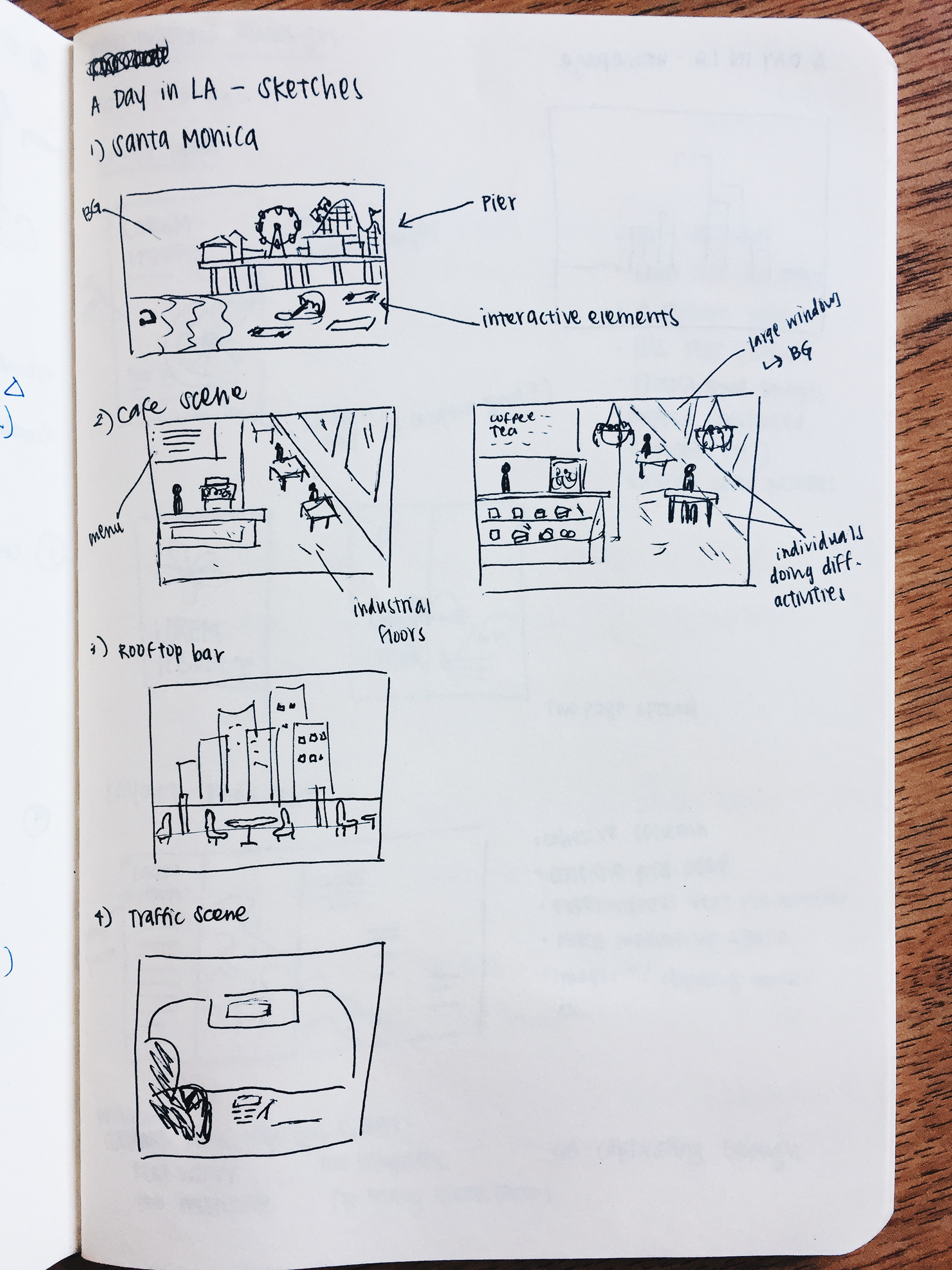 For the colors in this experience, we went for a pastel look and tried to keep the colors limited to maintain a cohesive look in each scene. The style was flat and simplistic with use of gradients and overlays to add dimension. 

​​​​​​​
The scene we were able to develop included: a car-ride, Santa Monica pier, a hipster cafe, a rooftop bar, and the Hollywood Walk of Fame. As this project is still ongoing, our team will continue to add more scenes as well as more interactive elements to each scene. 
Storyboard: Nic Mockovciak, Asmita Paranjape, Noelle Najin Lee
Design: Alison Jeng, Zoe Ingram, Suhani Ashok
Development: Rishabh Aggarwal, Bryan Wong, Chang Liu, Nic Mockovciak, Yunong Jiang

​​​​​​​