A collection of brand marketing creative and internal designs made for LendingTree. 
INTERNAL DESIGNS:

CHARLOTTE MURAL
I was tasked with illustrating a 39'2"x9'0" mural to display in the new LendingTree Charlotte, NC Headquarters. The mural depicts a whimsical and stylized version of the LendingTree customer journey and experience. Starting from left to right, it begins with users needing a loan to shopping and comparing loan offers to finally getting their best rate and being able to fulfill their goals with their new loan. To tie in the style of our brand, I incorporated some of our brand iconography and kept the color minimal with only blocks of our LendingTree green. The final design will be printed as die cut vinyl.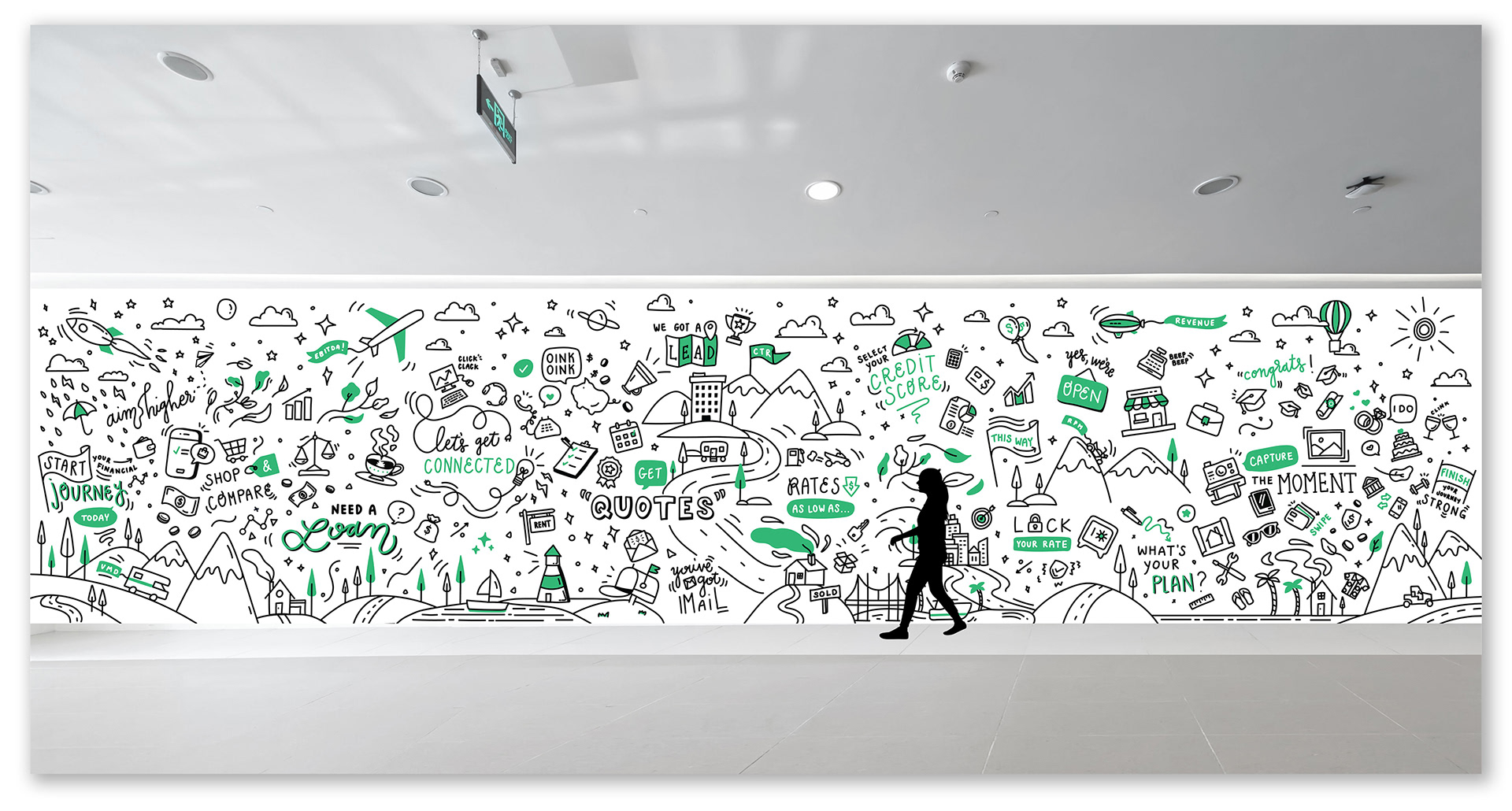 INTERNAL DESIGNS:

SAN MATEO OFFICE SIGNAGE
A series of meeting room signage designs for the LendingTree San Mateo, CA office. The theme for the signs was natural landmarks and locations in California. For these designs, I incorporated a simple line art style to capture the essence of the landmarks without revealing too much detail. These signs were printed as white die cut vinyl and placed on each meeting room door.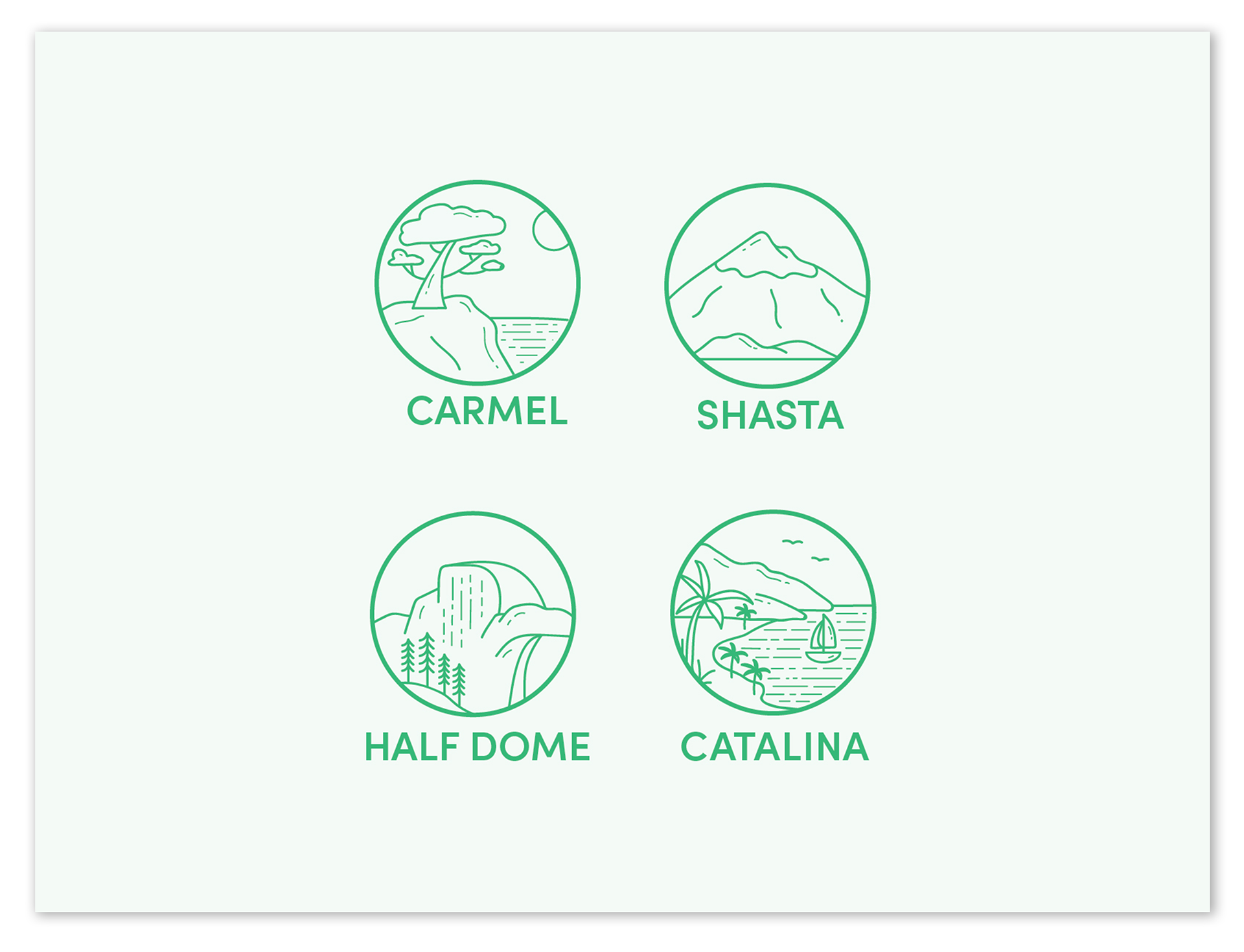 INTERNAL DESIGNS

: NEW HIRE T-SHIRT
For the 2019 LendingTree New Hire Orientation, I created a t-shirt design to hand out to all company new hires. The design utilizes LendingTree's brand iconography and combines the icons together to form a circle, symbolizing how the different products and teams make up the company.