Enclosed in a handmade linen and twine drawstring bag, Mentryville is a photographic essay and field journal that showcases how quickly California's first oil "boom town" was inhabited and abandoned as well as its subsequent effect on the environment.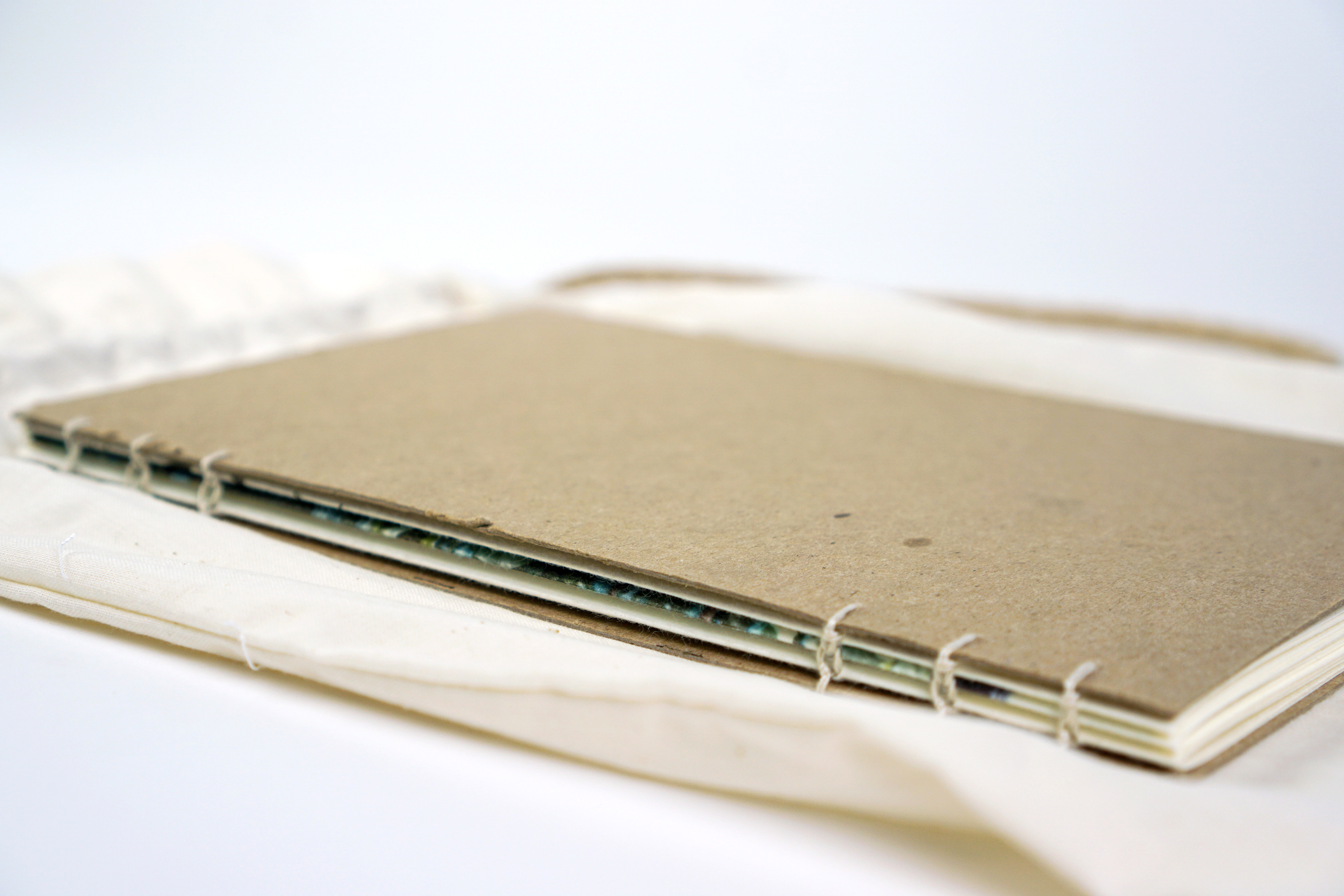 The first half of the book, entitled "Boom Town", narrates the early beginnings of the town as eager oil miners intruded upon the untouched landscape. Photographs of the remaining and regularly maintained structures in this town are dispersed through this half of the book. These images depict the strong presence of man but with indications of nature reflecting through windows and engulfing around the fences.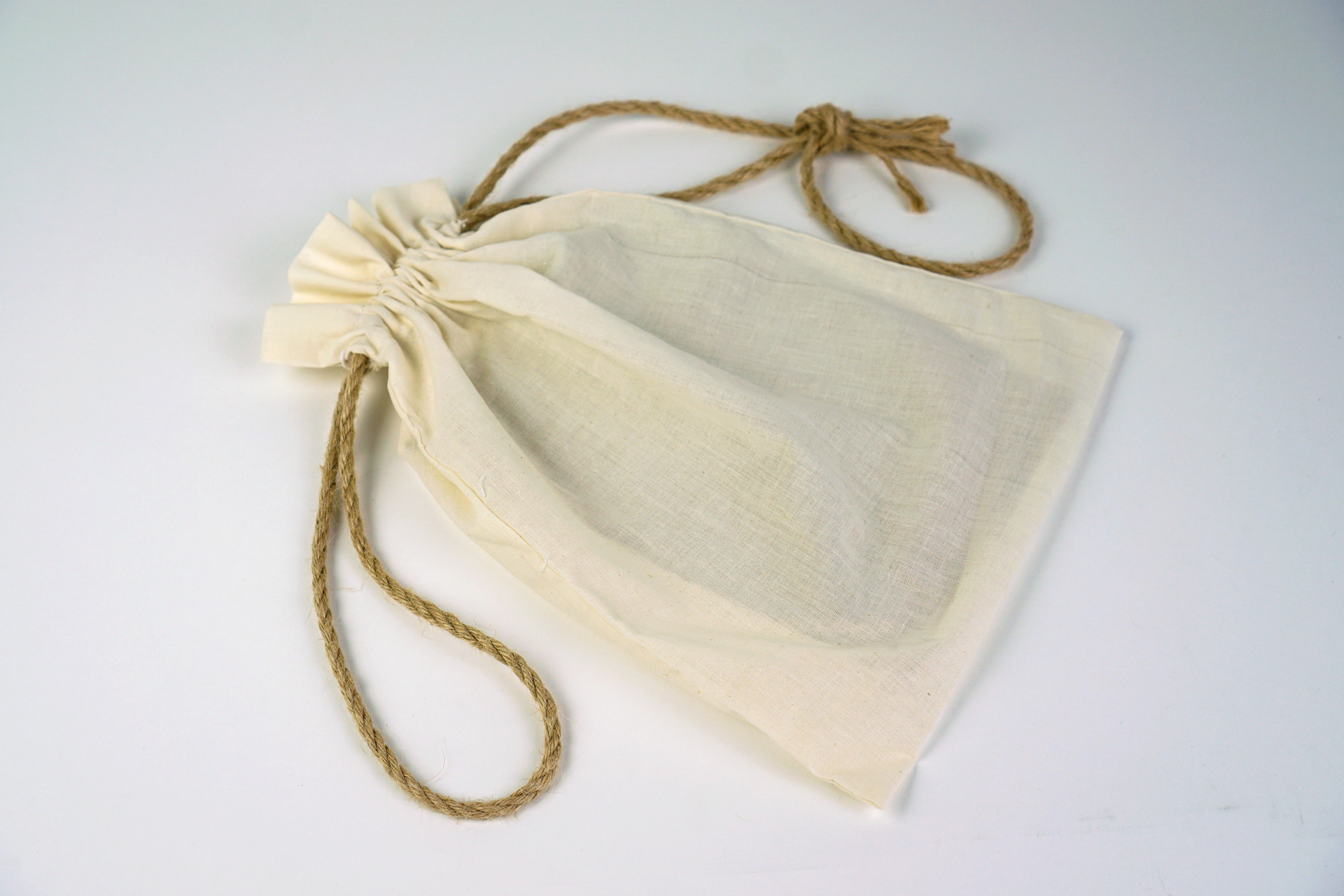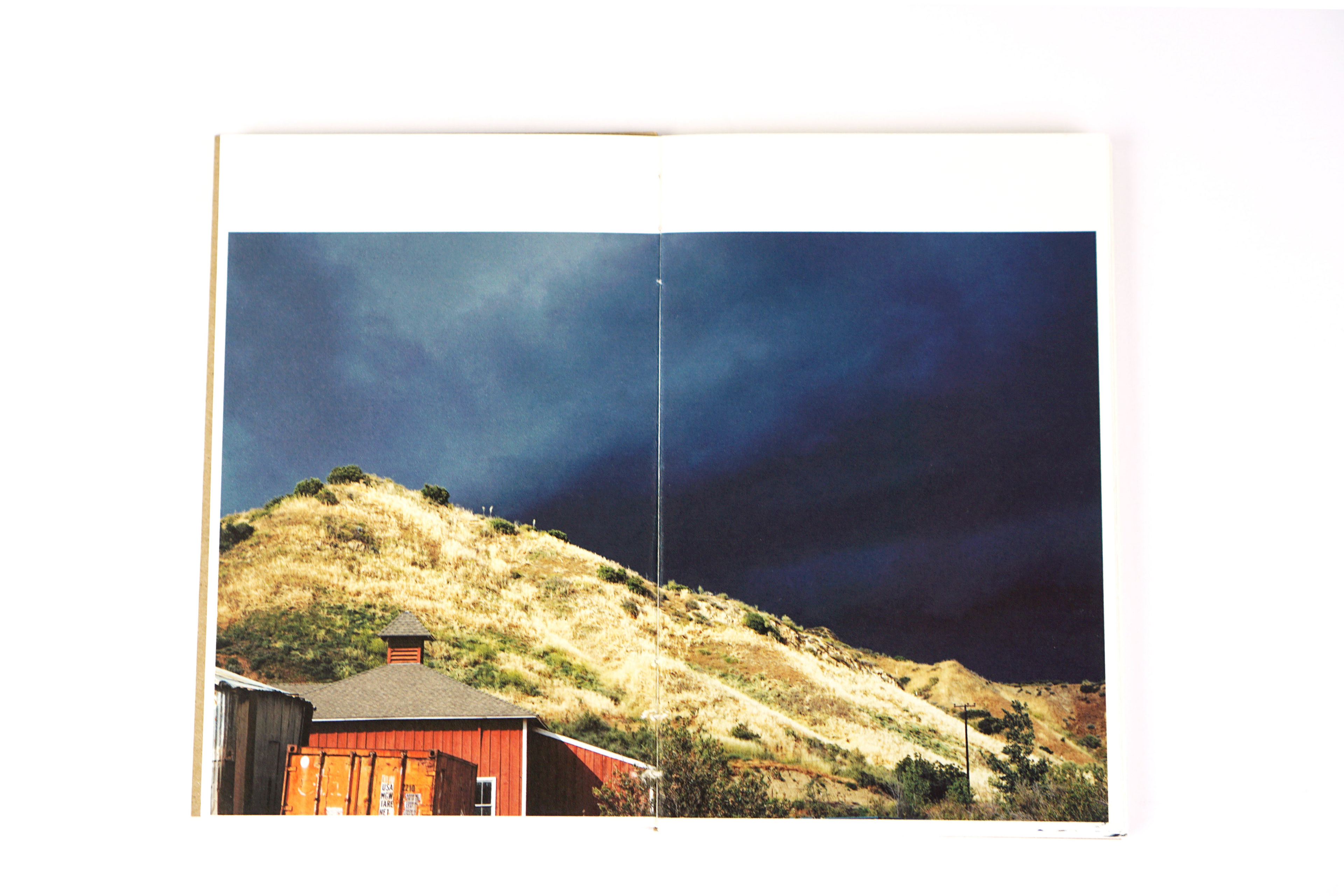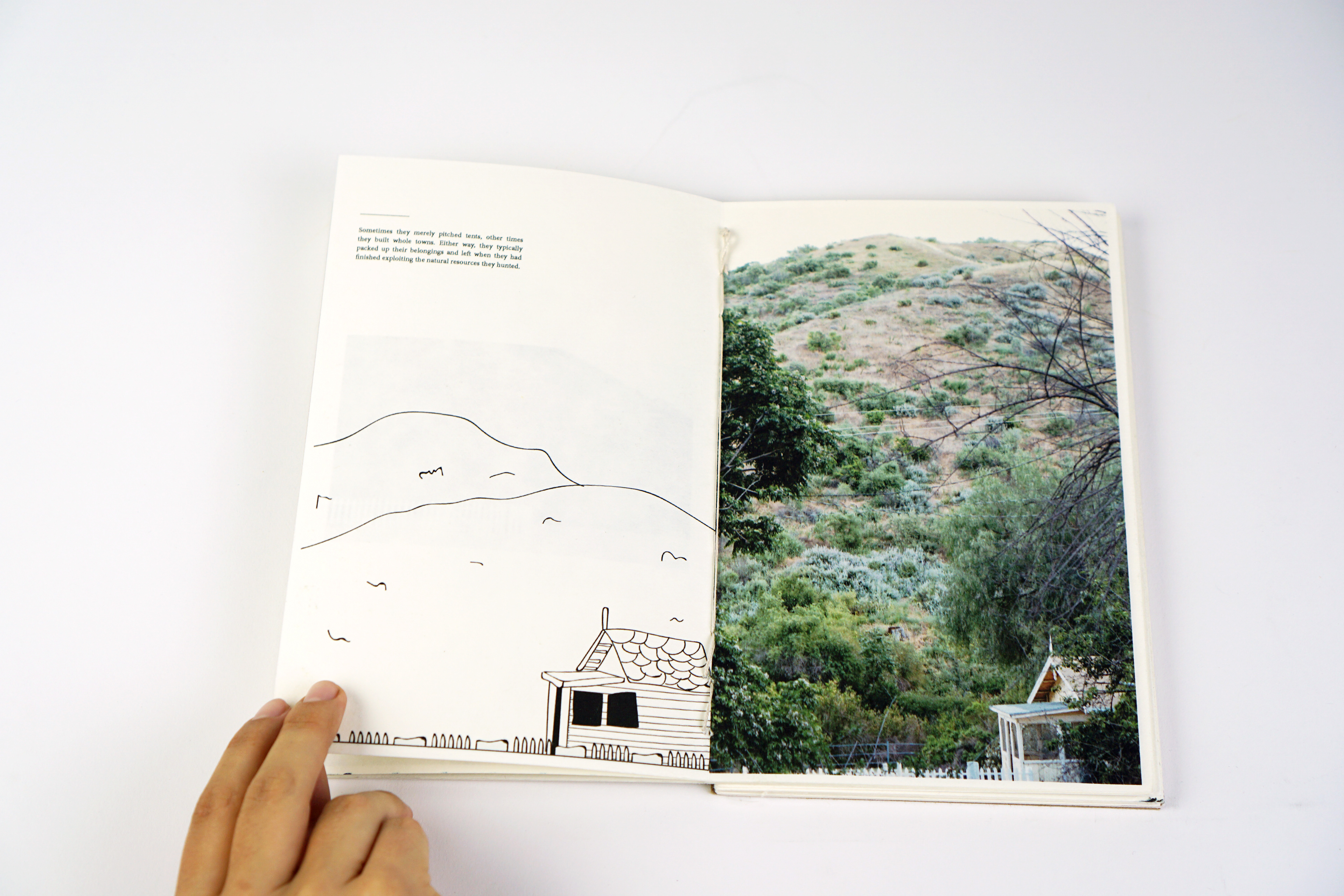 The second half of the book, entitled "A Bygone Era", describes the depletion of oil and the resulting desertion of the town by its inhabitants. Images in this half of the book portray the reclamation of territory by nature through scenes of disintegrating building corners and overgrown thickets poking into dusty windows. Small illustrations and diagrams are randomly distributed throughout the book to offer an additional perspective and further insight on the book's narrative. Ultimately, Mentryville tells a story about the reversal of ownership of the land, from nature, to man, to nature again.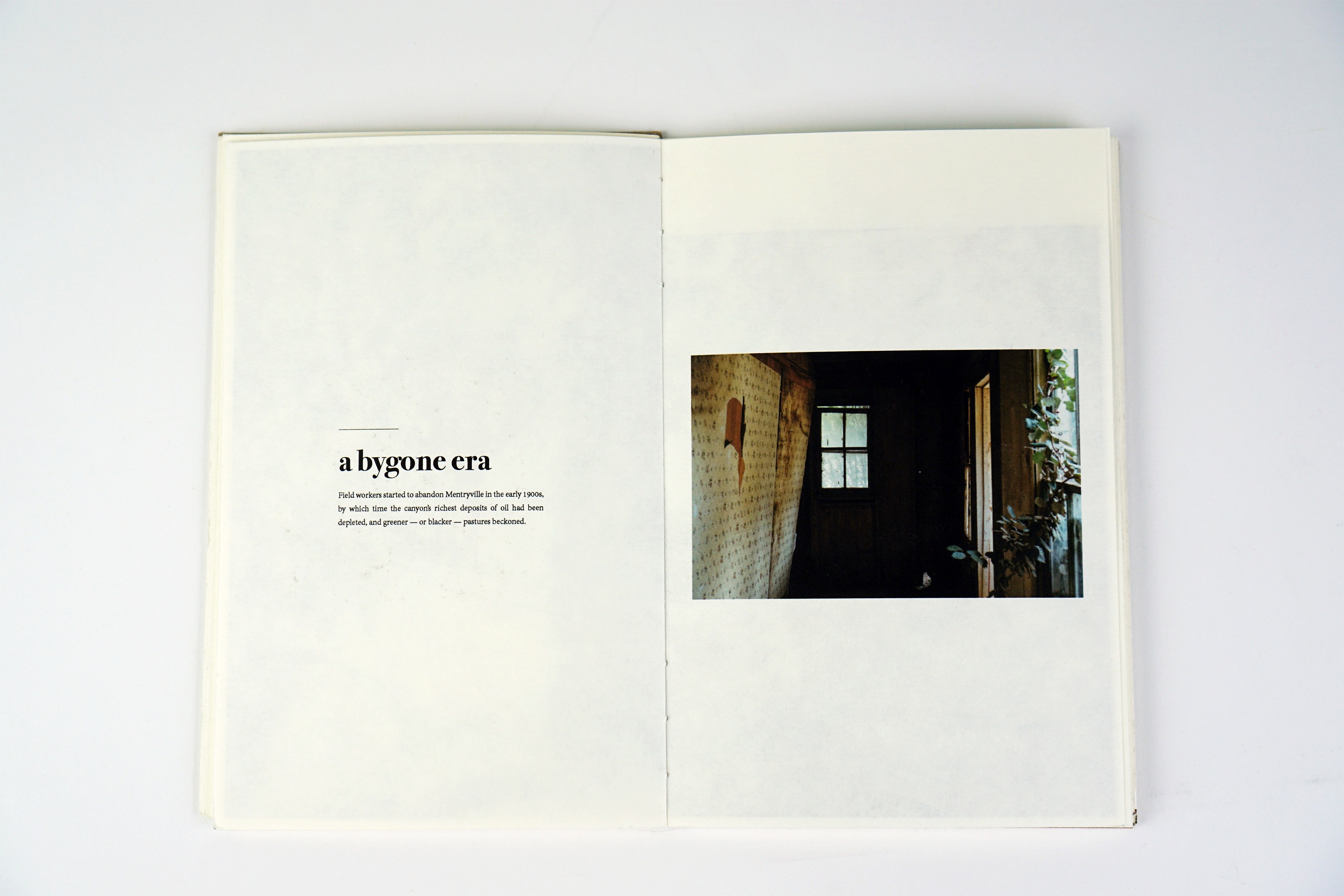 I was first drawn to the location in this book when I started this project because of the vast history that surrounds it. Despite being a quaint ghost town, I found that I had so many questions regarding its land usage. Throughout the course of this project I documented the strong juxtaposition between man and nature. Was it man's product sitting on top of nature(buildings and oil derricks that sit on top of the landscape) or was it nature sitting on top of man's product(thickets and trees growing into buildings and intertwining with fences)? These questions were what went through my head as I took the photographs.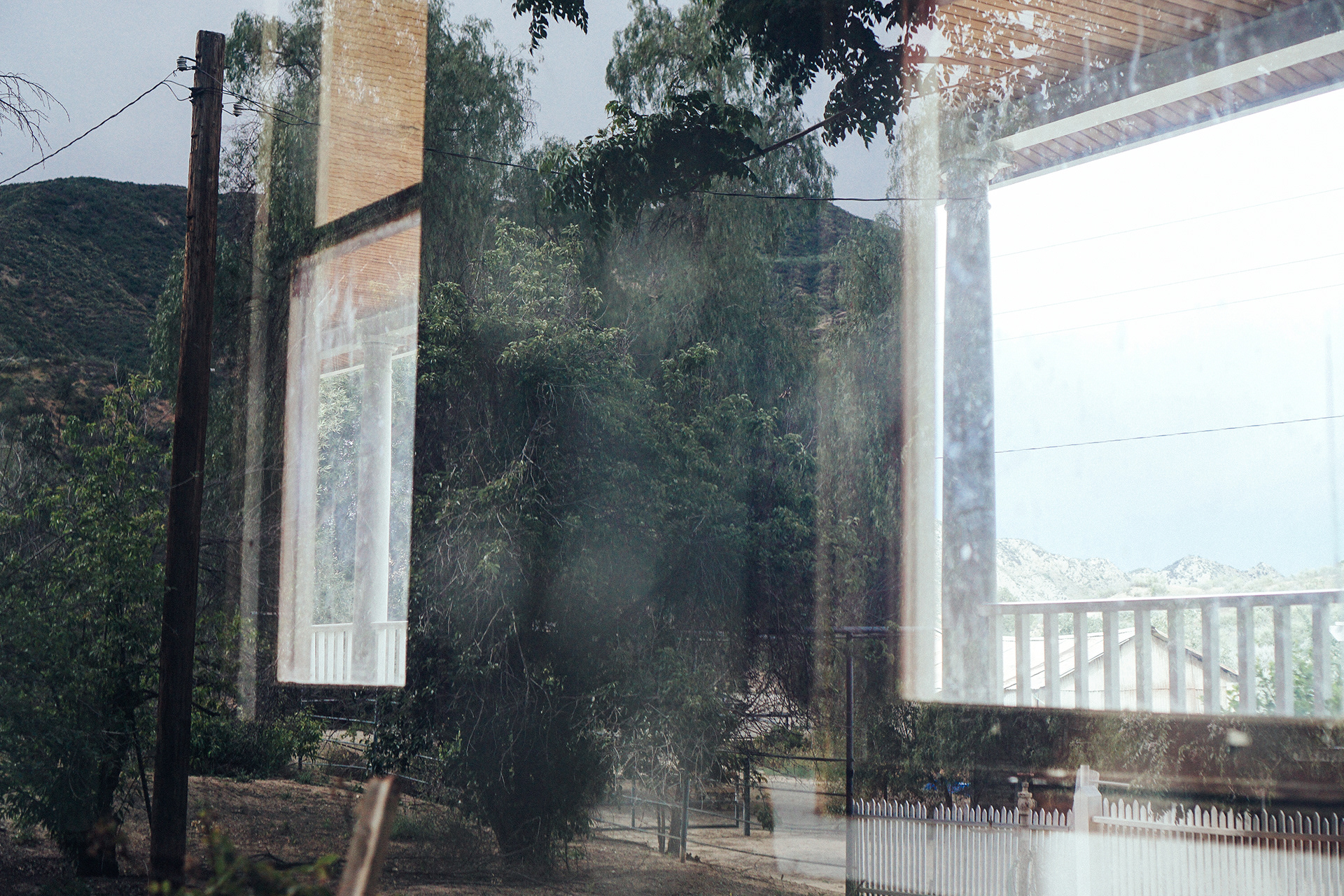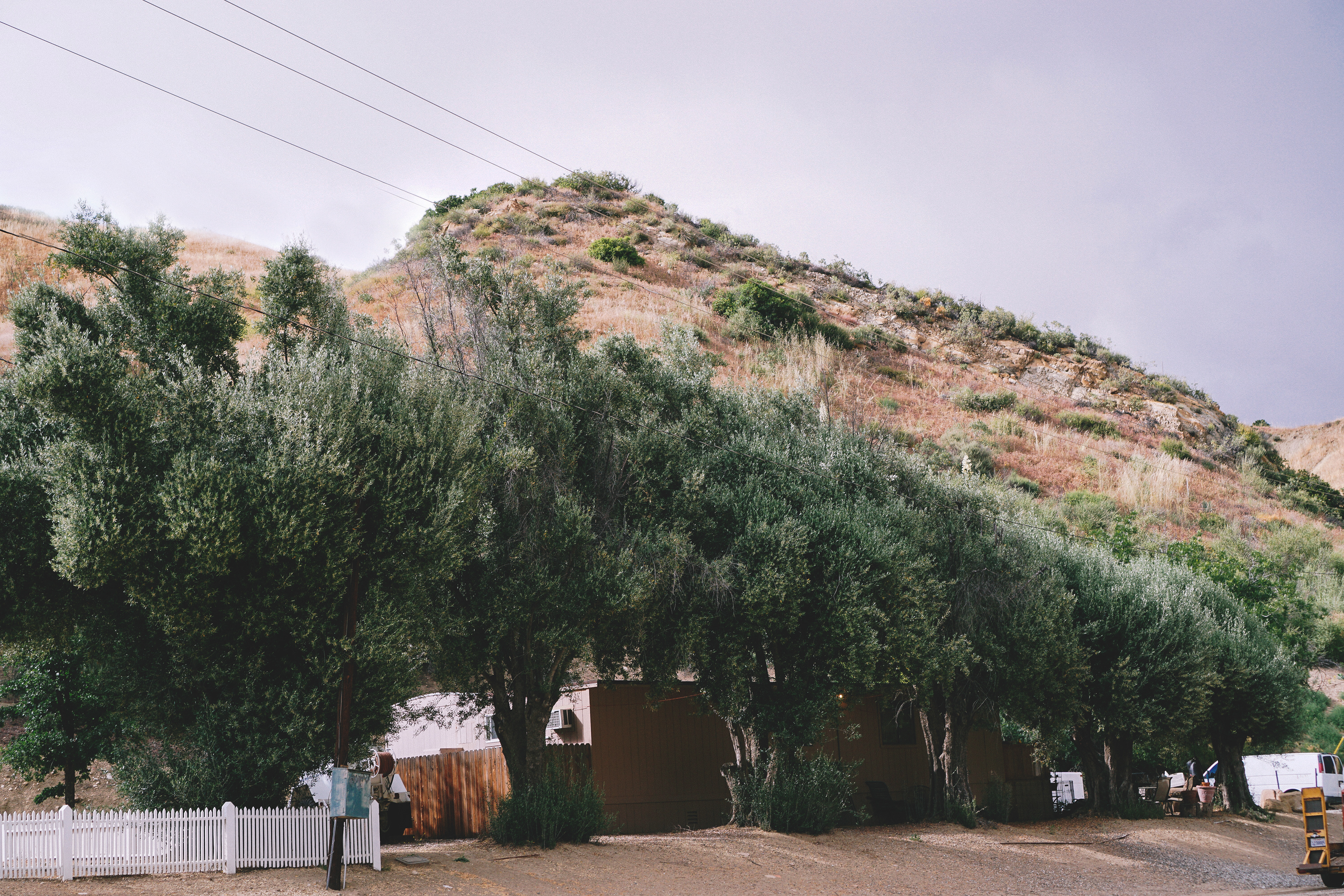 DIS- 2018 DMA UNDERGRAD EXHIBITION